Please contact us for more information on future litters or to schedule a visit.
Our Puppy Placement Procedure
Our pups are placed with a written agreement and are sold to approved homes only. Our contract requires all puppies sold as companions be spayed or neutered and they are sold on AKC Limited Registration. AKC Limited Registration means that in the event the dog sires or bitch whelps a litter, the offspring will not be registrable by the AKC. The purpose of this provision is to prevent unwanted puppies from being born. We also state in our contract that if at any time you cannot keep your Golden you agree to return the dog to us. Our interest in a new buyer does not end with the sale of the puppy. We try to keep in touch with our new puppy owners and we will continue to help you with any questions or problems you may encounter with your puppy or adult. Our interest lasts for the life of the dog. Pups sold with AKC full registration are placed into new homes on co-ownership agreement. We do not sell pups with full registration without retaining co-own status. However, once a dog reaches its second birthday and all health clearances are obtained, we may be willing to sign off of the co-ownership.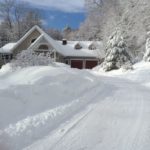 Some things you should know before contacting us to inquire about buying a puppy…
Our dogs are housedogs, all of them. They may spend time outside in the kennels during the day but they all sleep in the house. If you intend to keep one of our pups as an outside dog please DO NOT CONTACT US. Goldens are family members. They are not merely dogs. They are very people oriented and they want to be with their people, wherever that is — in the house, outside, trips to the store, etc. A Golden whose life is spent in a backyard, in a kennel run, in a crate, or one who receives a pat now and then with his water and food, is a miserable creature and this is not the lifestyle we want our puppies to have.
We also do not sell pups to brokers, pet stores or chains. We do not place puppies into their new homes as gifts. If a litter is ready to go to their new home around a major holiday we hold the pup until the chaos of the season has settled down. Please follow this link and read the information provided by the Golden Retriever Club of America on purchasing a Golden puppy before contacting us about a future litter. The current price of our puppies is $2300.
"Acquiring a Golden Retriever Puppy"
We ask that every person/family interested in one of our pups fill out our puppy questionnaire and review our agreement. Please take the time to do so now by clicking on the two links shown below. (Adobe Acrobat required)
If you wish to reserve a puppy from us, we require a $250.00 reservation fee once we receive a completed Puppy Questionnaire and the ultrasound has been done to confirm pregnancy. This fee places your name on one of our waiting lists. Should the litter not produce a pup that is a match in temperament for your family, at your request we will either refund your deposit or move your name to the list for a future litter. We will do our best to provide you with your choice of puppy as soon as possible after your reservation fee is received. Having said this, we do not place our puppies on a "first come, first serve" basis. We look at each family's lifestyle, their needs, the potential home environment and each individual pups needs and personality and make the best match between the two. The balance of the purchase price of the puppy is due when the puppies are six weeks of age. The total price of our puppies is $2300. The six week mark was chosen because this gives us time to cash checks, make puppy pick-up arrangements, etc.
If you have any questions, please feel free to contact us at any time.